Operation DogFight
A downloadable game for Windows
Take to the skies in a world of conflict between humankind's best friends in Operation DogFight! Fetch up to three of your bestest friends to compete and see who the top-dog is in frantic local multiplayer action. Operation DogFight is best played with controllers, but can support up to one person on Keyboard/Mouse.
Features:
LOCAL MULTIPLAYER - Fetch up to three of your bestest friends and compete in intense local multiplayer action and see who truly is the top dog.

MULTIPLE MAPS - Take to the Agility Course to test your ability to fly through hoops, get in some canine canyon craziness in Jurassic Bark, or shrink down and duke it out in the Living Room! 5 Different maps to choose from.

DOGS!- Choose from multiple breeds and pick which dog pilot best suits your play style. Will you play as Boomer the Saint Bernard and soak in the damage, or Ace the Labrador Retriever and zip around the course at high speeds?
CAT BATTLES- Spice up your matches with a few Cat AI planes for some truly chaotic dogfighting action.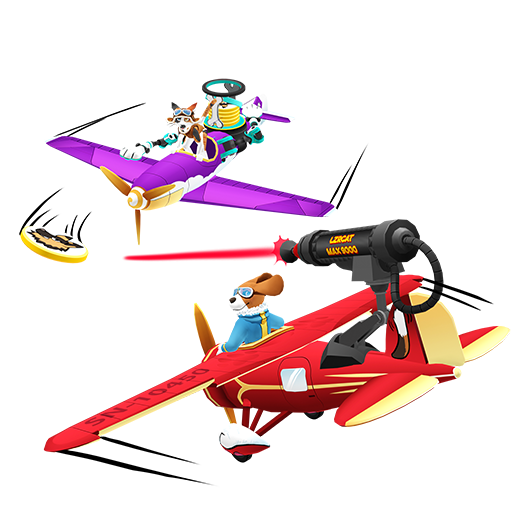 A Note from The Developers:
Operation DogFight is a game we've been developing on and off for multiple years, and it's overall scope has changed quite a bit over that time. In early 2021 we decided rather than continue to develop a larger single-player version of the game, we wanted to release the local multiplayer battles for free. We hope you enjoy playing Operation DogFight with your friends. While we do not currently have any plans to add more content to Operation DogFight, we would love to continue developing this game further into our original vision. It will require significant player interest before we do so, so if you give it a try and would love to see more please let us know!

Download
Click download now to get access to the following files:
Operation DogFight.zip
432 MB